About Us
At Just Berries, we strive to provide the highest quality strawberries, blackberries and blueberries to our customers to achieve maximum customer satisfaction. We are committed to providing our customers the best family picking experience where they will return again. We are committed to the environment by using growing practices to provide longevity to the soil and provide a product free of herbicides or insecticides during the harvest.
History
From field preparation to planting to harvest, Just Berries has been producing quality strawberries since 2006.
Just Berries was founded in 2006 by Justin Beitz, who at the time was in High School. Justin started the business as an FFA SAE (Supervised Agriculture Experience) and it soon became a family affair. Under Justin's ownership, the business focused on just raising quality strawberries with the intentions of expanding.
In 2009, Justin sold the business to the current owners, Larry and Carolyn Beitz, in order to attend the University of Illinois at Urbana-Champaign. Since 2009, Larry and Carolyn have added blackberries and are adding blueberries yearly to the acre allotted for the blueberries. They have since added 2 acres of strawberries that are in a rotation of 3 acres in production with 2 acres in a cover crop. They have also added mechanization to the planting process by purchasing a planter specialized in planting bare root plants where they can plant 5,000 plants in an afternoon. Just Berries celebrated 10 years of picking berries in 2017 and looks forward to meeting and exceeding our customers needs for many more years to come. Thanks for your patronage over the past 11 years!


Meet the Founder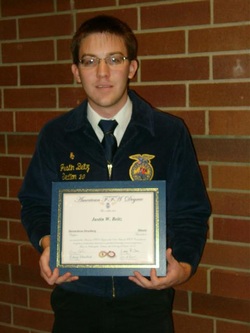 Justin Beitz founded Just Berries in 2006 at the age of 16 and at the time was attending Stewardson-Strasburg High School. The business started out as a FFA (previouslyknown as Future Farmers of America) project and soon turned into a family owned and operated business. Justin operated Just Berries for 2 years before selling it to his parents in 2009.

Justin used the strawberry business as his FFA SAE (Supervised Agricultural Experience) project in order to receive his American FFA Degree. In 2010, Justin accomplished his goal and received his American FFA Degree, the highest degree awarded by the National FFA Organization, at the 83rd National FFA Convention(in the picture to the left). Justin was the first to achieve this degree at Stewardson-Strasburg High School.

Justin graduated from the University of Illinois at Urbana-Champaign in December of 2013 with a Bachelor of Science in Horticulture and Agriculture Business along with an Animal Science minor. After graduation, Justin worked for Bailey Nursery, Inc in Onarga, IL in Inventory Control, then for Beitz Construction, Inc, then for Syngenta Seeds in Tuscola, IL. He currently lives in Oklahoma and works for 7-Eleven of Oklahoma.
---
Meet the Owners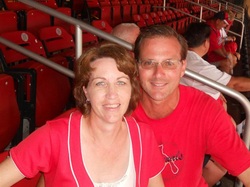 Larry and Carolyn Beitz, parents to Justin Beitz, currently own and operate Just Berries. They have been the owners since 2009 and continue to maintain the business to the high standards set by Justin when the business was started.

Besides running Just Berries, Larry owns and operates Beitz Construction, Inc. and Carolyn works with Larry when needed and works around the house. Larry and Carolyn also love working in their garden, canning vegetables, being involved in the church and playing cards with friends. Larry and Carolyn have two children, Justin and Renee. Renee graduated from the University of Illinois at Urbana-Champaign in May of 2014 with a Bachelor's Degree in Speech and Hearing Science. Renee graduated Lakeview Nursing with a BSN and is currently working for OSF as an Emergency Room Nurse.

If you wish to contact Larry or Carolyn about the operation of Just Berries or you have concerns about the business please contact them via any method in the Contact Us section. Thank you!
---
Customer Reviews
Read what our customers have to say about our farm. Write a review of our farm on our Facebook page and it may appear below with the others.

A 5 star business according to our Facebook reviews.

-Tierre D: "Love this berry picking place, we had so much fun and the staff is so very helpful. Thank you."
-Jane S: "It didn't take no time to pick 2 full trays! My kind of picking!"
-Jayme G: "Loved the berries and we had fun, can't wait to do it again"
-LaVonne K: "Berries are delicious, such friendly people, can't wait for the blueberries and blackberries."
​-Joylynn B: "Great place for kids to pick strawberries! Loved every minute! Tons of strawberries, my kids had so much fun!!!"
-Debra L: "Stopped here today for the first time, and will be going back! I purchased some pre-picked...so clean! and with great flavor! I went ahead and ordered some blackberries!"
-Nichole H: "We made so many special memories picking berries tonight. Carolyn was so helpful and sweet, just like her berries. My three children loved it and can't wait to go back to see Riley (their lab) and the cat. I'm so impressed with the varieties of strawberries and how well taken care of and marked everything was."
-Adrienne W: "The Honeoye and Jewel varieties were delicious! Kids had a fun time picking and ate straight from the patch!"
-Sammi J: "Kind folks, great berries, good prices! Will definitely return!"
-Bryan M: "Super friendly! I was very worried because everyone was running out of strawberries. We had a wonderful experience today and the berries were delicious. The rows are very clean and easy to pick. And they were plentiful. You can tell they do it right."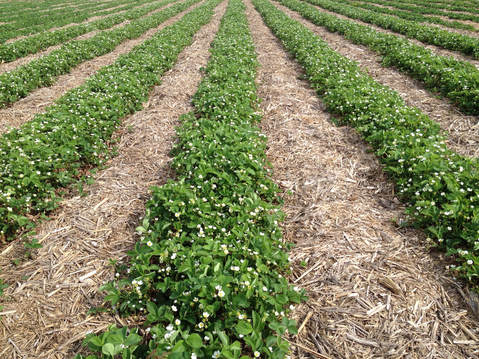 All rights reserved by Just Berries 2018. © Just Berries 2006, Justin Beitz. Pictures may not be reproduced in any way without the expressed written consent of the owner.